Hotel Gösserbräu Wels
Kaiser Josef-Platz 27
4600 Wels
Upper Austria, Austria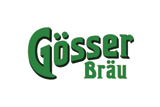 The Gösserbräu has a long tradition not only as an inn, but as a hotel.
Whether tourists or business travelers, in the hotel Gösserbräu, Wels, you feel just fine.
Our hotel rooms are located on the 1st and 2nd floor with a nice view of the guest garden or the quiet Kaiser-Josef Platz.
Enjoy the personal touch of our 21 cozy hotel rooms, best service and a rich buffet breakfast right in the heart of the city center of Wels.