ÖBB Bildungszentrum Wien
Kundratstraße 34
1100 Wien
Vienna, Austria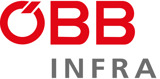 Thanks to our comprehensive infrastructure, Bildungszentrum Wien, provides the ideal framework for conferences, seminars, training courses and events of all kinds. A suitable conference room can be selected out of a number of 13 new seminar rooms with a size of up to 270m².
Afterwards, our guests will have the opportunity to find relaxation in one of our 48 modern and comfortable equipped rooms. These "oasis of peace", as we call it, are furnished with satellite TV, flat screens, a desk with seating options and internet access is available as well. All rooms are exclusively non-smoking and facilities in the room include a modern bathroom with a shower and toilet.
Bildungszentrum Wien not only cares about the "mental" fitness of guests, but also the physical one matters to us. After a busy day at the seminar, our sauna invites you to relax, or perhaps the gym and the fitness room will leave your worries and daily stress behind. In our main building and inside the rooms of the seminar-hotel, guests will expect a direct network connection, or rather WLAN. Furthermore all of our rooms are equipped with barrier-free furnishing.
Our large foyer turns every coffee-break into a place to collect energy. Additionally, we offer guests the option to use this space for any kinds of event with the advanced possibility to equip it with bar stools, bar tables, covers, or even a mobile stage. Our further arrangement of Green Meetings and Green Events is planned to be available from autumn of 2018 onwards.