Austria Trend Parkhotel Schönbrunn
Hietzinger Hauptstraße 10-14
1130 Wien
Vienna, Austria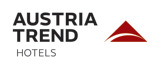 A guest of the emperor
Guests of Emperor Franz Joseph used to reside and dine at Parkhotel Schönbrunn while waiting for an audience with the Emperor. As is right and proper for a former guesthouse of an emperor, the Parkhotel Schönbrunn, offers a top-quality ecperience still today.
Its excellent location next to Schloss Schönbrunn and vicinity to the underground station as well as its distinctive imperial atmosphere make this hotel unique in Vienna. By the way, if you start your trip environmentally friendly by train, Parkhotel Schönbrunn will reward you!
We are pleased to welcome you at the Austria Trend Parkhotel Schönbrunn, awarded with our national Eco-label. In order to minimize the impact of our hotel operations on the environment we have introduced numerous initiatives. We bear the Austrian Eco-label for tourism business and especially take care of an environmentally friendly operations.
In addition to eco-sensitive purchasing and outfitting requirements, the list of criteria includes economical use of energy and water as well as waste separation. Furthermore, we especially take care of purchasing regional products and food from organic agriculture.
Seminars:
With its distinctive ambience, the Parkhotel Schönbrunn offers an exclusive setting for seminars, conferences and meetings. 9 conference rooms (20 - 620 m² or 2 to 450 persons) offer a variety of possibilities for a successful event. Basic technical equipment is available, additional equipment can be rented.