Privatzimmer Gassner
Weng 70
8913 Admont
Styria, Austria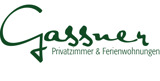 Our guests experience and enjoy holidays in a familiar atmosphere with personal care and lots of comfort. From our family-run house, you can enjoy an incomparable view of the Gesäuse (Planspitze - Peternscharte - Rosskuppe - Hochtor - Festkogel - Großer Ödstein), the Admont Reichenstein Group (with Sparafeld - Kaibling - Riffl - Kreuzkogel) and the Admonter .
Our house - with small farming, large garden including children's playground, sun terrace, large lounge and car park - offers holiday apartments and double rooms with breakfast for a relaxing stay in summer as well as in winter. In the apartments, there are fully equipped kitchens (including inventory) with electric cooker, extractor hood, sink, refrigerator and dishwasher. The apartments also have comfortable dining areas.
Most of our breakfast and products come from companies in the Gesaeuse Partner Network. Juices, honey, tea, sausages, cheese, jam, bread, water, the heat (from our own wood chip heating system), the furnishings and much more come directly from the region.