Hotel Altstadt Vienna
Kirchengasse 41
1070 Wien
Vienna, Austria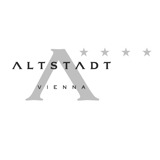 Ideally located close behind the Museum Quarter is the 4-star Boutique Hotel Altstadt Vienna. Unique with its interesting art collection and famous for its successful mix of the traditional and the modern, the Altstadt Vienna matches perfectly into Vienna's artists quarter, the Spittelberg.
Gallery, seminar room, pop-up store? All at the same time? Or something completely different?
In our level_41, the only thing that counts is what you want. It is equally capable of becoming a creativity workshop, as it is a pop-up store for design-ware. The perfect location to cast the right light on art - simultaneously a studio, seminar room and gallery. Put quite simply: 220m2 open space for clear thoughts.