Volksschule Kaindorf bei Hartberg
Nr. 188
8224 Kaindorf bei Hartberg
Styria, Austria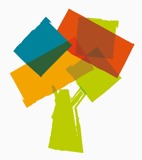 Focusing on the human being as a whole
At our school we take a closer look at the human being as whole. We want all persons involved in our school life to be humans and to stay humans.
It is our goal to implement this mindset in our development, our actions, and our behaviour. While doing so, we do not only focus on the necessary basic knowledge, but also put decision-making and creative power, personal development and sense of responsibility in the centre of our learning environment. A good balance between personal freedom and structured education promotes individual self-discovery as we want to offer children the best possible preparation for their future and a sensitivity for the meaningfulness of life and lifelong learning.
The Austrian Ecolabel for schools and educational institutions guarantees quality, healthy surroundings as well as environmental awareness and commitment at schools. As determined in our school's mission statement, our teaching is constantly influenced by a sustainable relationship with our planet. Therefore, it is our goal to achieve the Austrian ecolabel for schools.
Third year pupils participate in workshops in cooperation with Energie Steiermark and experience energy, energy saving and environment at first hand as well as the training of junior energy experts ("Energieschlaumeier"). The project "Kids meet Energy®" enables children to enjoy a more practical approach that deepens their skills.
In their second grade, children support enthusiastically the annual spring clean-up of our surrounding area. Additionally, every two years our students experience the fascinating world of our flora and fauna under the guidance of mountain and nature guards.