Ecolabel students taking actions for climate protection
Pupils at the Ecolabel secondary schools in Lembach and Purbach are committed to regional and international climate protection.
Climate ambassadors of the secondary school Lembach on tour
"Don't drive away, shop in your own town!" "Switch off electrical appliances completely instead of standby!" These are just two of the many climate tips that were imparted to the children of the two Lembach schools (Upper Austria) - by committed youths from the Lembach Technical and Scientific Secondary School, who are on the road as climate ambassadors. Three to five climate ambassadors visited all 8 classes of the middle school and also all four classes of the neighboring elementary school Lembach once a week during the school year 2019/2020 and explained the "climate tip of the week". To illustrate, they showed matching objects and an illustrated fact sheet, which was also hung up as a reminder.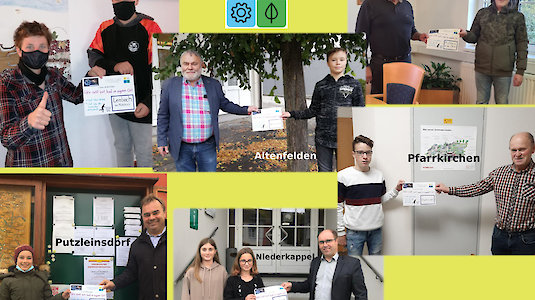 In the 2020/2021 school year, the project was now successfully expanded: the climate ambassadors extended their radius of action to the surrounding communities, parishes and schools. Every one to two weeks, twelve young people take an illustrated sheet with a climate tip to municipal offices, parishes, schools and stores in their free time, where it is published in display cases, shop windows and on notice boards. In this way, many people read the climate tips and are motivated to act in a climate-friendly way in their everyday lives, which are, for example, as follows:
walking or biking short distances
use cloth bags instead of plastic bags
ventilate at regular intervals
Do not shoot off New Year's Eve rockets
do not eat meat every day
and much more.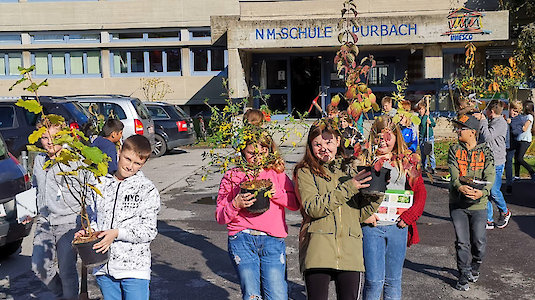 Secondary school Purbach provides climate data for the whole world
A special school hedge was planted at the Purbach Middle School in Burgenland: the 10-season hedge. The name comes from the fact that the hedge indicates the arrival of the ten phenological seasons with flowering and fruiting and contains ten native woody plants. Phenology deals with the regular course of all processes in nature. In doing so, phenology makes an additional fine gradation of the four seasons: Spring, summer, fall, and winter are each divided into three phases.
The students observe and document in detail when woody plants sprout leaves, blossom, fruit and change color. The research focuses on how climate change affects animals and plants. The goal is to reintroduce more native plants into school gardens and public parks.
The 10-season hedge forms an important contribution to climate change research. The students' observations are entered into a European database that can be accessed by climate researchers from around the world.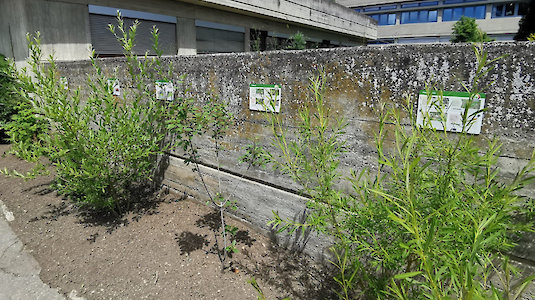 Read here what is being done for climate protection at HBLA Raumberg-Gumpenstein and HTL1 Klagenfurt.