Adventistische Privatschule Klagenfurt, Volks- und Mittelschule
Ebentalerstraße 22
9020 Klagenfurt
Carinthia, Austria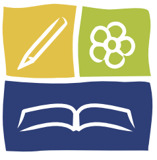 Inclusia
The excitement is great - we are expecting guests! A group from Slovenia comes to us. While we are preparing everything, two minibuses arrive. Our visitors are here and the children were fascinated by the car with the wheelchair ramp. The mutual greeting ranged from reserved to exuberant. After the official welcome we sang a few songs to loosen up. Our program also included: an illustrated story, making fruit salad and having a snack together, playing with the swing cloth and creating pictures of nature together. We signed the picture for the guests and they signed ours - so everyone has a nice souvenir of this extraordinary day. It was nice to see how initial insecurities disappeared because of the various impairments of our guests and how a common togetherness developed. When we said goodbye, the atmosphere was relaxed and cordial.
Project week "8 Doctors"
At the end of the school year, we started a children's health week with the aim of raising children's awareness of a healthy lifestyle. We gave the children both knowledge and opportunities to gain hands-on experience. Our approach was to set up stations for the practical part and to divide the children into alternating groups. It was important to us to show the children that nature has everything that is needed for a healthy life. It is important to use nature, but also to preserve it and live in harmony with the laws of nature.
Every day that week we were visited by different "doctors". We have covered the following main topics with these:
Monday: Dr. Bubble (water)
Tuesday: Dr. Coneflower (sun/light); Dr blowing wind (wind)
Wednesday: Dr. Fit (movement); Dr. Slumber (sleep/rest)
Thursday: Dr. Ravenous (nutrition)
Friday: Dr. Carefree (soul); Dr. Nothing fix (without drugs)
For example, Dr. Coneflower took a closer look at the natural light source with the children and recommended using both the shade and the homemade sunscreen. Also very interesting was that Dr. Blubber illustrated the importance of water and what water applications can do to the body's organism. Dr Ravenous conveyed to the children that everything our body needs to live is available seasonally and regionally. With vegetable soup and freshly baked bread, we immediately put our knowledge into practice. Dr Fit has exercised with the children in the fresh air. The knowledge came from Dr. Blubber to emphasize the importance of drinking fresh water. Every single doctor has emphasized the importance of a good quality of life and healthy living conditions. It was a very active and lively week. At the end, the children received a folder to read and deepen what they had experienced