Radisson Blu Park Royal Palace Hotel Vienna
Schloßallee 8
1140 Wien
Vienna, Austria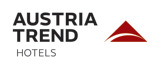 The newest hotel highlight of Vienna stands out in bright gold right next to the Technisches Museum (Technical Museum) and within eyeshot of Schloss Schönbrunn. Golden metal panels cover the façade of the hotel, which is equipped with the most modern amenities and state-of-the-art technology. A heavenly place for holiday makers and business travellers who are looking to be enchanted.
We are pleased to welcome you at the Radisson Blu Hotel Park Royal Palace Vienna, awarded with our national Eco-label. In order to minimize the impact of our hotel operations on the environment we have introduced numerous initiatives. We bear the Austrian Eco-label for tourism business and especially take care of an environmentally friendly operations.
In addition to eco-sensitive purchasing and outfitting requirements, the list of criteria includes economical use of energy and water as well as waste separation. Furthermore, we especially take care of purchasing regional products and food from organic agriculture.