Naturel Hotels & Resorts Dorf SEELEITN***
Seeufer Landesstraße 59
9583 Faak am See
Carinthia, Austria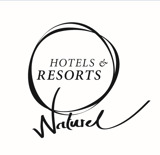 Welcome to hotel village at Faaker See.
The Naturel Hoteldorf SEELEITN is located directly at Lake Faaker See, with private lake access for our hotel guests.

Families love the cozy apartments and the warm hospitality. Surfing the wind, dancing with the sun, watching their excited children in child-care and enjoying the sunset in the Sunset Lounge. Meeting place for water rats, families and pleasure people. Enjoyment guaranteed.