Austria Trend Hotel Savoyen Vienna
Rennweg 16
1030 Wien
Vienna, Austria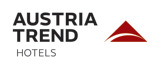 Situated in the heart of Vienna's diplomatic district, Hotel Savoyen is the ideal starting point for business appointments in the city centre or for discovering the old town of Vienna. The daylight-bathed atrium is the focal point of Savoyen Hotel. From here, our guests can access the 309 rooms & suites, the fitness and wellness area and Vienna's largest hotel ballroom, measuring a total of 1056 m² – the ideal venue for events and meetings.
We are pleased to welcome you at the Austria Trend Hotel Savoyen, awarded with our national Eco-label. In order to minimize the impact of our hotel operations on the environment we have introduced numerous initiatives. We bear the Austrian Eco-label for tourism business and especially take care of an environmentally friendly operations.
In addition to eco-sensitive purchasing and outfitting requirements, the list of criteria includes economical use of energy and water as well as waste separation. Furthermore, we especially take care of purchasing regional products and food from organic agriculture.