Hotel Penzinghof
Penzingweg 14
6372 Oberndorf in Tirol
Tyrol, Austria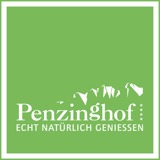 Genuine. Natural. Enjoyment!
Here memories of the Wilder Kaiser are dreamed of, because the family business of the Lindner family lets its guests enjoy with all their senses.
Modern tradition is maintained, which creates harmony between nature, wellness and enjoyment. The kitchen from Christine is liberal-minded but still regional, she appreciates a close connection to her suppliers and prepares many products from the family owned farm.
A special treasure is guarded by our sommelièr Barbara, her wine cellar holds an exquisite choice of Austrian wines, from which she knows the story by heart.
With lots of joy and individuality the therapists welcome you to the Lavender spa. Pure relaxation with impressive views of the grandiose nature. This is precisely what many guests who return year after year appreciate on their vacation directly at the Bauernpenzing valley station in Oberndorf/Tyrol.