Apo Asset Management GmbH
Richard-Oskar-Mattern-Straße 6
40547 Düsseldorf
Germany
apoAsset
The Apo Asset Management GmbH (apoAsset) has been managing global healthcare and multi asset funds for private and institutional investors for over 20 years. As one of the leading healthcare investment experts, apoAsset forms a specialist network that is unique in Europe. In addition to its own fund management team, this includes the biotech investment specialist Medical Strategy GmbH, a top-class scientific advisory board as well as the shareholders Deutsche Apotheker- und Ärztebank eG (German Pharmacists and Doctors Bank) and Deutsche Aerzteversicherung AG (German Doctors Insurance).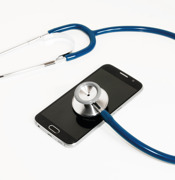 apo Digital Health Aktien Fonds
ISIN: DE000A2AQYW4
The apo Digital Health equity fund is the first of its kind that invests in the global digital health care market. Due to the merging megatrends health and digitalisation, also new competitors and markets with high growth potential are emerging, such as hospital IT, robotics, artificial intelligence, telemedicine or mobile health services. With the fund, investors can easily participate in the digital health care revolution. It was awarded as best fund innovation (Scope Investment Award 2018) and as one of the best health care funds (€uro Fund Awards 2019 and 2021).