Bruno Walter Finance SA
Avenue de Belmont 33
1820 Montreux
Switzerland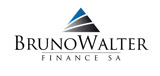 Bruno Walter Finance SA is an independent family business in the financial sector, which focuses mainly on the management of client assets in the form of mandates and funds. The company was founded in 2005 by Mr. Bruno Walter.
Each of the six employees has at least 25 years of experience in the financial sector. BWF is based in Montreux on the beautiful Lake Geneva but serves its clients worldwide. The company is particularly proud of its many fund awards.
The transition to a more sustainable society is one of the greatest challenges of our time. Bruno Walter Finance SA wants to be part of the solution and drive important changes.
For us, sustainability is also an investment philosophy. It states that companies that value the environment, social issues and corporate governance should be more likely to be able to generate solid investment returns over the long term.
Multipartner Allround QUADInvest EUR
ISIN: LU0386594302
The investment aim of the Allround QUADInvest Fund ESG is to achieve long-term capital growth through investments in a broadly diversified global portfolio with criteria from the environmental, social and business management sectors. The subfund is suitable for investors who wish to invest sustainably, have sound knowledge of the capital markets and would like to participate in the performance of the capital markets.