Schoellerbank Invest AG
Sterneckstraße 5
5024 Salzburg
Austria

Schoellerbank was founded in 1833 and is one of the leading private banks in Austria and a specialist for sophisticated investments. It focuses on the core competencies of investment advisory, asset management and financial security management. Their investment philosophy is defined by the motto "investment instead of speculation". With ten locations and 379 employees, Schoellerbank is the only private bank in Austria. It manages assets of around € 11.5 billion for private and institutional investors. Schoellerbank is a wholly owned subsidiary of UniCredit Bank Austria.
Ethics has been promoted at Schoellerbank since 2006. Over the years, we have worked together with many well-known providers in the ethics area (OekomResearch, ECPI, rfu, etc.) or are still working together. In all these years, we were able to built up a high level of expertise on this topic.
More information at: www.schoellerbank.at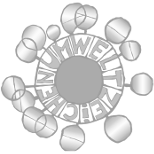 Schoellerbank Ethik Aktien
ISIN: AT0000913942 (A), AT0000820378 (T)

Schoellerbank Vorsorgefonds
ISIN: AT0000820402, AT0000902424
Der Schoellerbank Vorsorgefonds veranlagt ausschließlich in erstklassige Euro-Anleihen. Es kommen nur österreichische Emittenten in Betracht. Der Fonds ist zur Wertpapierdeckung von Pensionsrückstellungen geeignet und mündelsicher. Die Titelauswahl erfolgt nach dem bewährten Schoellerbank AnleihenRating, wobei ausschließlich in Wertpapiere bester Bonität österreichischer Emittenten investiert wird. Die Ausrichtung der Fondspolitik gestaltet sich aktiv durch Steuerung der Laufzeiten und Bonitäten der Emissionen. Die aktuelle Situation bzw. Erwartung an den Anleihenmärkten bildet hierbei die Entscheidungsgrundlage für das Fondsmanagement.