Amundi Austria GmbH
Schwarzenbergplatz 3
1010 Wien
Vienna, Austria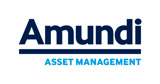 Amundi Austria GmbH belongs to the Amundi Group. As an asset manager, we use our expertise to support our clients in sustainable investments. We offer solutions tailored to your requirements for ESG (Environment, Society and Corporate Management), SRI (Socially Responsible Investing) and Impact Investing.

Responsible investing is one of the cornerstones of our development strategy. Own governance, specialized internal teams, active participation in market development: We work every day on the progress of responsible financial management.
More information can be found at www.amundi.at.
Amundi Öko Sozial Stock
ISIN: AT0000A06Q23 (A), AT0000A06Q31 (T), AT0000A2Z7R2 (VM T)
Amundi Öko Sozial Euro Aggregate Bond
ISIN: AT0000A0FM61 (A), AT0000A0FM79, AT0000A0FMW8 (V)
Amundi CPR Climate Action
ISIN: AT0000A28YT6 (A), AT0000A28YU4 (T), AT0000A28YV2 (I), AT0000A2Z765 (VM T)
Amundi Ethik Fonds
ISIN: AT0000731575 (T), AT0000857164 (A), AT0000613146 (VA), AT0000646765 (VI), AT0000A1Z0C0 (I), AT0000A2CA25 (I2)
Amundi Ethik Fonds ausgewogen
ISIN: AT0000A2GGQ6 (A), AT0000A2GGM5 (T), AT0000A2GGN3 (I)
Amundi Ethik Fonds Evolution
ISIN: AT0000A2L443 (T), AT0000774484 (A), AT0000A2L443, AT0000A34QQ6 (VM T)
Amundi GF Vorsorge Aktiv
ISIN: AT0000812698 (A), AT0000A28LA3 (T)
AMUNDI MSCI WORLD CLIMATE PARIS ALIGNED PAB UMWELTZEICHEN UCITS ETF DR
ISIN: FR0014003FW1
Amundi Öko Sozial Dollar Bond
ISIN: AT0000857081 (A), AT0000811286 (T), AT0000704374 (VA), AT0000619333 (T), AT0000A2Z7L5 (VM T)
Amundi Öko Sozial Euro Corporate Bond
ISIN: AT0000706734 (A), AT0000A2Z7B6 (VM T)
Amundi Öko Sozial Euro Government Bond
ISIN: AT0000856026 (A), AT0000671896 (VA), AT0000A2Z781 (VM T)
Amundi Öko Sozial Euro Short Term Bond
ISIN: AT0000A05TJ5 (A), AT0000A05TK3 (T), AT0000A2Z7M3 (VM T)
Amundi Öko Sozial Global High Yield Bond
ISIN: AT0000729389 (A), AT0000729397(T), AT0000A31F66 (VM T)
Amundi Öko Sozial Net Zero Ambition Bond
ISIN: AT0000947643 (A), AT0000719281 (T), AT0000A31F33 (VM T)
GF 224
ISIN: AT0000A0FNK1, AT0000A25JQ9 (I)
GF EM Bond
ISIN: AT0000A1EST2
VBV VK Euro Short Term Plus ESG
ISIN: AT0000A17B19
VBV VK Global Bonds ESG Fund A
ISIN: AT0000A1FVA3
VBV VK PIA HTM Fonds
ISIN: AT0000A0V5S0