Fondita Fund Managment Company Ltd.
Aleksanterinkatu 48A
00100 Helsinki
Finland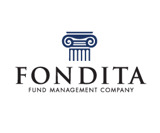 Fondita was founded in 1997 and the first two equity funds were launched in the same year. During the following years we have started additional funds and today manage a total of eight equity funds. In May 2010 Fondita Fund Management Company Ltd. signed the United Nations-supported Principles for Responsible Investment (UNPRI). Through the signing of these principles Fondita has committed itself to operate in a responsible way. This means that we, in all our operations, take environmental, social and corporate governance (ESG) issues into account. We report annually to UN on our responsibility and its development. We want our business to make our funds holding companies to function even more responsible and we work proactively with development and competence in the field. We also encourage others to follow the same values. We are members of Finsif and Swesif and all our funds are connected to the Sustainability Profile (Swesif). Fondita has been working with sustainability issues for a long time and our goal is to be at the forefront of this work also in the future. Obtaining the Austrian Ecolabel for our funds Sustainable Europe and 2000+ clearly reflects our strong commitment and is a response to the increased interest in sustainable investments among our customers.
Fondita Global Megatrends
ISIN: FI0008802889, FI0008802897, FI4000411178
2000+ is a theme fund with a global mandate whose drivers, identified already when the fund was launched in 1998, are highly topical still today. The fund invests in companies that benefit from:
the growing demand to protect the environment
needs stemming from demographic changes
prospects for growth of the technology sector
These companies have drivers such as global population growth, increasing disposable income, and rising life expectancies. The demand for food and energy is rising at the same time as a growing demand for more environmentally friendly and energy efficient solutions, trends that benefit the portfolio companies in the long term.
Fondita Sustainable Europe
ISIN: FI4000024492, FI4000411194, FI4000024484
Fondita Sustainable Europe is an equity fund that primarily invests in European quality companies that through their products or services:
Enable a future of reduced CO₂ emissions
Enable a future where natural resources are consumed more efficiently
The fight against climate change will play a central role in all types of companies over the next 20-30 years. We are convinced that the companies that are perceived to be part of this solution will do better in relative terms.
The fund is intended for investors who believe sustainable companies are the winners in the future.
Sustainable Europe obtained the Nordic Swan Ecolabel on October 8th 2020.