Studio 44 der Österreichischen Lotterien
Rennweg 44
Studio 44
1038 Wien
Vienna, Austria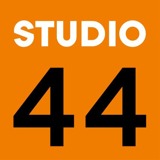 High-tech - feel-good ambience - flexible spaces - glass fiber-satellite connection - gala menus - competent event experts
The Studio 44 is your professional location for business events in Vienna, awarded with the Austrian Ecolabel. It has state-of-the-art technical equipment for light, picture and sound. For every imaginable occasion: conference, exclusive reception, award ceremony, kick-off, cultural event, company anniversary or Christmas party.

Total area of ​​the location: around 1,000 m²

Customers who would like to organize a certified "Green Event" are advised and assisted by highly trained coordinators and their own environmental protection officer.

The central location is ideal for traveling by public transport or long distance. Several 4-star hotels in the immediate vicinity are within easy walking distance.