WILD.MEDIA
Pummergasse 10-12
3002 Purkersdorf
Lower Austria, Austria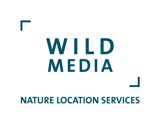 Through WILD MEDIA, Österreichische Bundesforste (Austrian Federal Forests) offers creative professionals from around the world access to a wide range of exceptional natural locations across its lands.
We help you in finding the right natural setting for your film shoot, photo shoot or promotion, or in identifying the ideal location for an unforgettable event. We also contribute to the conservation of natural areas as part of Greenvolvement partnerships – for example through tree planting or species conservation projects.
We place great emphasis on the respectful treatment of nature and show serious consideration for ecological concerns and regional features. Sensitive areas such as breeding and spawning grounds are avoided.

Greater Value
•Free-of-charge support in locating a natural setting whichmeets your requirements
•A contact partner for the whole of Austria
•Knowledge about the region and its features
•Ecological supervision
•Coordination with game and forest management, natureconservation, leisure and tourism
•Transparent pricing model
•Certification for Green Events and Green Meetings