Universität Wien, Veranstaltungsmanagement
Universitätsring 1
1010 Wien
Vienna, Austria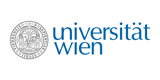 The main building of the University of Vienna was planned by architect Heinrich von Ferstel in the style of historicism and opened in 1884. In addition to the university administration, the university library, several institutes and administrative institutions are located here.
Due to its location in the historic center of Vienna and its easy accessibility, the main building is a popular location for national and international congresses. More than 25 lecture halls with modern technical equipment are available for events of all kinds.
The barrier-free auditorium with a modern information center leads to the leafy arcade courtyard, where a cafeteria invites you to rest in the summer months.