büro wien inszenierte kommunikation marketing gmbh
Wimbergergasse 28/4
1070 Wien
Vienna, Austria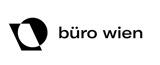 In 1991, the agency büro wien was founded by Michael Müllner and has become an integral part of the communication industry since then. büro wien has been awarded with 16 Event Awards, 2 EDwards and one National Award.
With a strong and consistent team, many years of experience and a distinctive signature, büro wien creates new standards in events, communication environments, promotions and consulting, nationally and internationally.
Over the agency's history büro wien displayed innovation and courage on unusual productions and on undiscovered locations.
Together with our customers, we develop concepts to meet the needs of today's events. In addition to "green" overall concepts, we offer our customers also the possibility to certify internal events and meetings (without total event organisation).
We, as agency, are looking forward to making a lasting contribution to our environment.