OTTAKRINGER EVENT LOCATION
Ottakringer Platz 1
1160 Wien
Vienna, Austria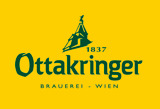 COMPANY EVENTS | SEMINARS | EXHIBITIONS | CONCERTS | CLUBBINGS
For more than 180 years, the Ottakringer brewery in the heart of Vienna has brewed beers of the highest quality. In our historic buildings and industrial relics from the 19th century you will find the right place for every event.
In the event locations of the Ottakringer brewery, culinary, cult and culture merge into a unique mixture.
From private or corporate events to exhibitions and clubbings, everything will find its perfect setting. The five unique locations offer many opportunities for a successful event.
The topic of sustainability manifests itself in our daily work and is very important to us. The Gold Fassl Pur, our Märzen beer, which is brewed from purely biological raw materials, shows this clearly in the beer sector. As a location, we offer you the optimal framework conditions for your Green Event or Green Meeting and support you with your certification.
Your contact persons for further questions and information in the Ottakringer Event Department:
Ottakringer Event Location
T: +43 1 49100 - 2412
events@ottakringer.at