RAM Consulting - Ihr Partner für Tagungen, Events & Destination Management
Mariahilferstraße 54/6/11-12
1070 Wien
Vienna, Austria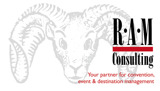 RAM CONSULTING IS…..
Founded in 1997, RAM Consulting is a family business, led by the owner, Renate Androsch-Holzer, and is pursuing the idea of focusing totally on clients and how to service them. We are based in Vienna. Being a Professional Conference Organizer, a Destination Management Company, an Advertising Agency and a certified Event Agency we offer our services throughout Austria and Slovakia. Our Services:
-
DMC for Austria and neighboring countries
Austria – we are happy to assist you with any kind of inquiries – be it a ski incentive in the Alps or a cultural program in Salzburg or Linz or be it a congress in Vienna or a meeting at lake Wörth in Carinthia.
Slovakia – Vienna and Bratislava are located only approx. 65 km from each other – a visit of two European capitals within one journey is therefore easy to organize!
In addition, the International airport of Vienna (Schwechat) is located in the middle of the two cities.
But also in Prague, Munich, Trieste, Budapest we offer our services as a DMC.
-
Conference Services
No matter, if it should be technical assistance, interpreter services, staff rental, short term production of collateral or advertising material, an unusual conference venue, suitable hotels, exhibition management and much more … just call us!
-
Conference Registration Software
In addition, we have an own registration software for conferences available.
We are experienced in conferences up to 3000 people.
-
Event Management
Event Management is one of our additional services. We are glad to have obtained the TÜV Event Master Certification(ISO/IEC 7024)
If you need assistance with the organization and execution of Gala Events, Promotions, Side Events etc., we would be more than happy to help! (Music, Location, Branding, Decoration, Catering, printing material….)
-
Outdoor & Training Unit
Andreas Androsch, being a certified business coach and certified fitness trainer, has developed the Outdoor-Unit of RAM Consulting and is permanently enhancing it. Therein, we offer sportive and / or humorous activities as an addition to conferences and meetings.