Landwirtschaftliche Fachschule Sooß - Küche
Sooß 1
3382 Loosdorf
Lower Austria, Austria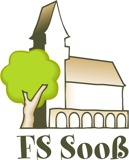 The Agricultural Technical School Sooß with the focus on Rural Company and Household Management with the focus Social Services is a 3-year vocational middle school with the degree to "intermediate degree ". The school is connected to a boarding school with about 70 beds. For about 100 people, both in the company kitchen as well as in the training kitchen for pupils, is cooked daily (Monday to Friday). Special emphasis is given to a healthy and varied menu for students, teachers and staff. The students start the day with a rich breakfast offer. Fresh fruit (regional and seasonal) are available for free every day. In addition to the meat dishes a vegetarian alternative is available for dinner. There is a meatless dinner once a week. Student requests are considered in the meal planning.
Theoretical lessons in various subjects (such as nutrition, cooking and kitchen management, ecology, health, specialization, etc.) provide information about food quality, the origin of agricultural raw materials and environmentally farm management. This knowledge is also put into practice in different projects.The students should feel comfortable in the castle and enjoy the park round the castle. Places to relax and rest invite to recreate.
Environmental philosophy:
Our aim is to raise awareness of the health value and sustainably support the appropriate way of life because every little step to more health consciousness leads to a better quality of life.
Therefore our kitchen concept is primarily arranged on regionality, seasonality and sustainability. Regional products convince through freshness and taste.