AUVA - Rehabilitationsklinik Tobelbad
Dr.-Georg-Neubauer-Straße 6
8144 Tobelbad
Styria, Austria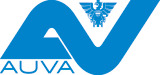 The AUVA rehab hospital Tobelbad has two specialist departments:
• Department for casualties
• Department for occupational diseases and medicine
Our institution employs 332 people and has 202 beds. Every year about 2100 patients receive stationary and ambulant treatment.
Sustainability and carful use of natural resources are of great importance. We pay close attention to the origin and quality of our food. We take buying environmentally friendly and regional products for granted.