Österreichische Mensen - Betriebsrestaurant BM.I
Minoritenplatz 9
1010 Wien
Vienna, Austria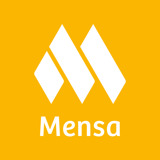 Monday to Friday from 7:00 to 15:00,

warm dishes from 11:00 to 14:00!

This location can only be visited by guests with access authorization!
As a culinary service provider and No. 1 in the field of educational gastronomy, the Österreichische Mensen stands for sustainable products, services and freshly prepared meals with selected regional products for the benefit of all guests and the environment.