Buchdruckerei Lustenau GmbH
Millennium Park 10
6890 Lustenau
Vorarlberg, Austria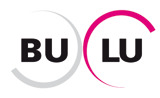 Full-service and state of the Art know how:
We guarantee the quality of all our printed products: folders, brochures, catalogues, leaflets, packaging, books, posters, notepads, labels and small print articles such as envelopes, stationery and business cards. Recently, we have also specialised in IML (in-mould-labels) and alphanumeric coding.
The all-round service we offer to our customers is the secret to our success. Quick response times, flexibility, and comprehensive professional expertise are some of the characteristics of our workplace – and because we print in three shifts all that happens around the clock!
Periodisch erscheinende Druckerzeugnisse