Green Camping
After the lock down, many people are drawn back out into nature - a holiday at an eco-labelled campsite in Austria offers good conditions for this.
Camping while Covid-19 (Corona) is still on the road? Camping at the eco-labelled campsites offers plenty of fresh air, sufficient distance and the opportunity to arrange your social contact according to your own ideas. All eco-labelled campsites have also taken (structural) measures to implement the Corona requirements.
Sleeping in a wooden barrel in Au an der Donau
Basically, campsites are outdoors. That's good, because it minimizes the risk of infection. "We have enough space by keeping areas free, which we have been doing out of conviction for years," emphasises Gerhard Ebner from the Upper Austrian Camping Au an der Donau, which is located directly on the Danube cycle path. "We would have the space for ten more tents. This is of course an economic loss, but money is not everything", he underlines. After all, the Ecolabel is worn out of conviction. People need space. In the meantime, the team has planted 30 different types of shrubs in the Au. The sanitary facilities are also no problem: "There is a standard that there must be locked shower cubicles per unit," Ebner continues. Communal showers are a thing of the past. "We also have parking spaces for mobile homes ("camper" cars). Everything goes there. Anxious travellers with mobile homes use everything they have brought with them," says Ebner. Even the toilet. Those who like it quaint can also spend the night in wooden barrels or tents, and the DonAustand'l offers culinary delights.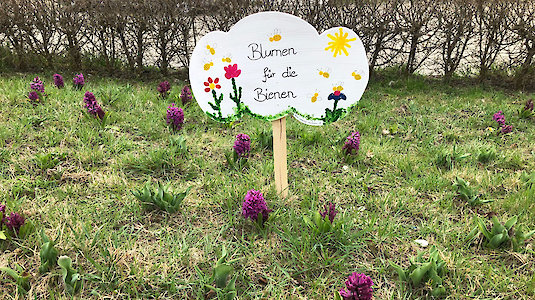 High quality
Heinz Kaiser from Aktiv Camp Purgstall emphasises that the campsites awarded the Ecolabel are all of high quality. This alone would be a reason for future guests to pay attention to the Ecolabel. With regard to corona prevention, the main concern was not only the distance but also the sanitary facilities, which should be in good order. This is the case with eco-labelled campsites. Efforts were also being made to have a bad weather programme. In the case of Aktiv Camp Purgstall, a "Science Center" is currently being built in a hall in cooperation with physicists, where alternative mobility is being presented at various stations. Electric or hydrogen cars etc. would also fit in well with an Ecolabel camp.
Order food and have it delivered
Robert Stainer from the Campingplatz Grubhof in Lofer in Salzburg reports that the prescribed distances are also loosely adhered to on his site. Even before Corona, they had already made a name for themselves with their XXL pitches. Those of the campers who do not like to go to the restaurant can simply order food; this is easily possible at Grubhof. "We have a clear advantage over hotels," says Stainer. Before the crisis, camping had become more and more popular, and bookings were still good from the end of June. Economically, in Western Austria - unlike in the East - we depend heavily on German guests, which is no longer a problem after the opening of the border.
Easy fulfilment of the criteria
Josef Kolbitsch from the Alpencamp im Kärntner Kötschach-Mauthen offers an impressive mountain panorama and an eco-hut village. "It was easy for us to fulfil the criteria for the European and Austrian Ecolabel, because we have always managed very sustainably out of conviction", Kolbitsch emphasises. The blogger Lucia Täubler got to know three Carinthian eco-labelled campsites - be inspired by her report.
GreenCampings with new map
By the way, eight Ecolabel campsites are, so to speak, under one roof or can be found on one website: GreenCampings brings together Ecolabel campsites in six provinces: Salzburg, Carinthia, Lower Austria, Upper Austria, Styria and Tyrol. The whole thing was created on the initiative of Aktiv Camp Purgstall, Heinz Kaiser is a kind of spokesman. At the moment an "adventure map" for the GreenCamps is in preparation, which will soon be available at all eight campsites, making it easy for holidaymakers to get to know a large part of Austria by means of a travel route.
Holidays in nature
For all sites, camping is a holiday in and with nature. It is therefore obvious that especially the operators of campsites want to protect nature and work in an environmentally friendly way. Waste avoidance, environmentally friendly cleaning, economical use of water and the efficient use of energy, but also the offer of regional products and a facility designed close to nature are required in order to obtain the Ecolabel. If the campsite has a catering establishment attached, there are some additional requirements to be met, such as the use of seasonal and organic products.