Climate Protection and Tourism: Klimaberg Katschberg
When we think of climate protection in tourism, we usually think of long-distance plane journeys. However, the initiative of Klimaberg Katschberg proves that it can also be done in a completely different way and that tourism can make an active and positive contribution.
The Katschberg, as we all know, connects Carinthia and Salzburger Land. The region has long been known for its hospitality and as a top tourist destination. In summer as well as in winter. Now people here have decided to take responsibility for people and the environment and their development around climate change. After all, people here - and not only here - live from an intact nature. That this remains intact depends not least on climate protection.
"We are therefore the first tourism region in the world to take up this challenge," emphasises Anton Aschbacher, Managing Director of the Klimaberg Katschberg region. By 2030, the Katschberg wants to be CO2-neutral. An ambitious goal. The Katschberg relies heavily on raised beds - and a special soil, the so-called "e4f-klimaerde", a kind of Terra Preta.
Climate protection through hotels
On the Katschberg, you can see how hotels can contribute to climate protection: With concrete examples, one can see how it can be done, but that networks are indispensable in the process. First of all, it is very important to have the operational procedures checked and to start out as a certified Ecolabel hotel, for example, but you should also use - and be able to use - regional and supra-regional networks: On the Katschberg, this regional network is the "Region Klimaberg Katschberg Familie" association, in which people jointly rely on four pillars of sustainable development: on the "e4f-klimaerde", a kind of terra preta that can bind CO2 in the soil, on tourist attractions with added value, on regional, sustainable products, and on exciting events and products. A supra-regional network could be the Austrian Ecolabel (ÖUZ) or the EU label.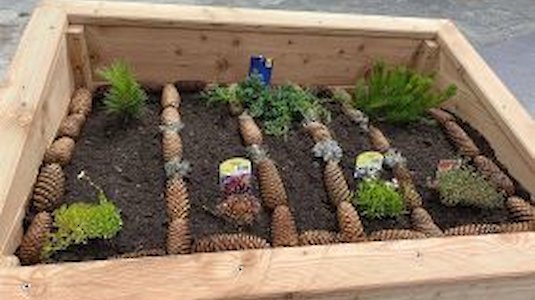 Some hotels and accommodations on the Katschberg have already been awarded the Austrian Ecolabel or the EU Ecolabel, others are currently in the process of certification. These are: Falkensteiner Funimation, Hüttentraum, Katschberg Lodges, Familienhotel Hinteregger, Hotel Lärchenhof, Hotel Das KATSCHBERG (ÖUZ) as well as Katschberg Lodges, Familienhotel Hinteregger, Hotel Lärchenhof and Hotel Das KATSCHBERG (EU Ecolabel).
During the climate summit on the Katschberg at the beginning of July, we had the opportunity to talk to hotelier Hannes Lichtmannegger from Berghotel Rehlegg about how tourism climate protection works in practice.
Just how well the basic ideas of the Ecolabel fit in with regional climate protection and are therefore highly topical is shown by the fact that at Klimaberg Katschberg there is a strong focus on regional catering, regional partnerships and public transport as well as varied e-mobiles. One hundred raised beds enriched with e4f-climate soil between Aineck and Gontal connect guests and locals with the region through raised bed sponsorships and hiking trails. The focus is on experiences: on protecting the bee population, for example by learning how to plant meadows, on theme trails, on courses.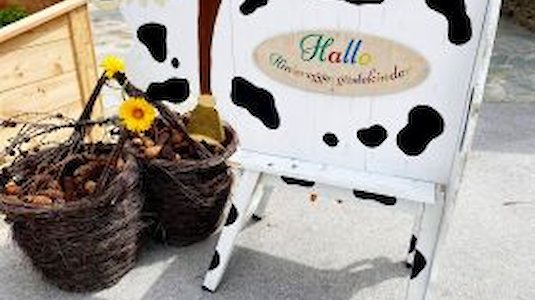 Climate summit on the Katschberg
From 1 to 4 July 2021, the 1st Climate Summit took place on the Katschberg: Mainly in the Klimaarena Katschberg, but also at other locations and on excursions, the connection between sustainability and tourism is the focus of the discussion. Greetings will be given by the ministers Leonore Gewessler (climate) and Elisabeth Köstinger (tourism).
The detailed programme and more about the Klimaberg Katschberg can be found at: https://www.der-klimaberg.at