GOURMET Eventgastronomie
Vogelweidplatz 14, Wiener Stadthalle
1150 Wien
Vienna, Austria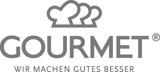 GOURMET is dedicated to the topic of food and pleasure. As Austria's market leader in menu, catering and catering services, GOURMET offers the highest nutritional and cooking expertise, reliability and safety. The ingredients for the high quality GOURMET dishes come mainly from Austria, many of them have organic quality. GOURMET cooks for kindergartens and schools, businesses, senior citizens, retailers, leading top restaurants and is a culinary partner for your event.
We, the gourmet event catering, run the Austrian Ecolabel, because we attach great importance to sustainability. Through active environmental protection, we want to preserve the natural foundations of life for our children and grandchildren. Sustainability and high quality are our most important premise.
Sustainable eventing not only protects the environment, it also saves resources and helps to reduce costs. We use energy, natural resources and food carefully. We use FAIRTRADE products, buy food regionally and seasonally, and keep our carbon footprint low. We use energy and water efficiently, avoid waste and use reusable bulk containers.