Erste Asset Management GmbH
Am Belvedere 1
1100 Wien
Vienna, Austria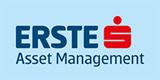 Erste Asset Management (Erste AM) coordinates and is responsible for all asset management activities within the Erste Group. At our locations in Austria, as well as Germany, Croatia, Romania, Slovakia, the Czech Republic and Hungary, we manage assets of around € 63.3 billion, including € 5 billion in sustainability funds (as at 31.12.2017).
Erste Asset Management attaches particular importance to the sustainability of its products and services. As a company, we are committed to socially responsible and environmentally responsible behavior. In 200 we have signed the Principles for Responsible Investment (PRI). Our actions are guided by a set of guidelines that also ensure compliance with sustainable minimum standards in our traditional funds. Since 2012, Erste AM has refrained from investing in all mutual funds in companies involved in the production or trading of outlawed weapons. In 2013, the abandonment of food speculation in all mutual funds followed. In 2015, the Montréal Carbon Pledge was signed. On 21 March 2018, World Water Day, Erste AM published the water footprint of its sustainable equity funds for the first time.
Erste Asset Management has more than seventeen years of experience in sustainable investment. A multi-headed team of analysts and fund managers deals exclusively with sustainable investments.
The sustainable fund range of Erste Asset Management is being continually expanded.
More information about us can be found at www.erste-am.at.
E 300 - AT0000A1KKS8
ERSTE RESPONSIBLE BOND - AT0000A01G95 (A), AT0000686084 (T), AT0000A0WLW5 (VTIA)
ERSTE RESPONSIBLE BOND EURO CORPORATE - AT0000A0PHH8 (A), AT0000A0PHJ4 (T)
ERSTE RESPONSIBLE RESERVE - AT0000A03951 (A), AT0000A03969 (T)
ERSTE RESPONSIBLE STOCK AMERICA - AT0000822812 (A), AT0000812862 (T) USD, AT0000822655 (T), AT0000858584 (A) USD
ERSTE RESPONSIBLE STOCK EUROPE - AT0000645973 (T), AT0000A1E0V5 (A)
ERSTE RESPONSIBLE STOCK GLOBAL - AT0000A01GL7 (A), AT0000646799 (T)
ERSTE WWF STOCK ENVIRONMENT - AT0000705660 (A), AT0000705678 (T)
ERSTE RESPONSIBLE BOND GLOBAL IMPACT - AT0000A1EK48
ERSTE RESPONSIBLE STOCK DIVIDEND - AT0000A1QA79 (T), AT0000A1QA61 (A), AT0000A1QA87 (VT)
ERSTE GREEN INVEST
Der ERSTE GREEN INVEST investiert weltweit vor allem in Unternehmen aus dem Bereich Umwelttechnologie. Der Investmentprozess des Fonds basiert auf fundamentaler Unternehmensanalyse. Die Titelauswahl erfolgt mit Fokus auf Unternehmen, welche vor allem in den Bereichen Energie, Wasser, Abfall & Recycling, Transformation und Adaption tätig sind.
ERSTE RESPONSIBLE BOND EM CORPORATE
Der ERSTE RESPONSIBLE BOND EM CORPORATE investiert in Anleihen von Unternehmen aus Schwellenländern. Das Anlageuniversum setzt sich nach nachhaltigen Kriterien zusammen. Die Investition in Anleihen von Unternehmen, die nach ökologischen, sozialen und Unternehmensführungs-Aspekten zu den Vorreitern zählen, steht bei der Investmententscheidung im Vordergrund. Währungsrisiken werden gegenüber dem Euro zumiest abgesichert.
ERSTE RESPONSIBLE BOND GLOBAL HIGH YIELD
Der Erste RESPONSIBLE BOND GLOBAL HIGH YIELD ist ein Anleihenfonds, dessen Anlageuniversum sich nach ethisch-nachhaltigen Kriterien zusammensetzt. Der Fonds investiert schwerpunktmäßig in hochverzinsliche Unternehmensanleihen, die in EUR, GBP oder USD denominiert sind. Das Finanz-Rating dieser Anleihen liegt vorrangig im High-Yield-Bereich (BB und niedriger). Im Rahmen eines ganzheitlichen ESG-Ansatzes werden im Veranlagungsprozess ökologische und soziale Faktoren integriert.