Prisma Film- und Fernsehproduktion GmbH
Rathausstrasse 3
1010 Wien
Vienna, Austria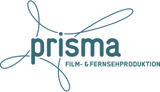 Prisma Film- und Fernsehproduktion GmbH was founded by Mathias Forberg in 2003. Since 2008 Viktoria Salcher and Mathias Forberg share the position as managing directors of the company.
Its main purpose is to develop and produce Austrian and International Cinema- and TV Productions. In close cooperation with mainly European partners, Prisma Film wants to offer a platform to successful authors and directors as well as emerging newcomers to develop original characteristic stories attracting audiences well beyond the borders of Austria.
HEIMSUCHUNG
SMOTHER (OT: HEIMSUCHUNG) is the first feature film of director Achmed Abdel-Salam and has been shot in Vienna and Lower Austria during Summer 2021.