Film AG Produktions GmbH
Felbigergasse 64
1140 Wien
Vienna, Austria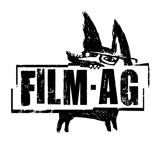 Our goal as FILM AG is to develop unique and convincing stories and to produce films that exist, touch and convince an audience in between entertainment, aspiration and relevance. Seeing us as a European film production company, our expertise lies both in international co-productions aimed at the world market and in film productions that are successful with Austrian audiences. In the same way, we look for the special, the new, the bold and the unique in the cinematic narrative, always with a focus on the best possible visibility for the respective film in this world of almost unlimited exploitation possibilities.
We are focusing on collaborations with a wide variety of industry professionals, striving to build long lasting relationships with co-producers, directors, writers and distributors.
Sustainability is a very important matter to us. Cultural sustainabilty as well as sustainable collaborations and ecological sustainability. Ecological Sustainability is not a fad it is a necessity. Sustainability doesn't hinder anything, but it challenges our way of thinking to reach the same goal. We have made this way of thinking our corporate culture and we cultivate it at the Film AG. Not just for the moment but for our future.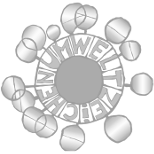 Sachertorte
Karl leaves his hometown Berlin in a hurry – in the hopes of seeing the charming Viennese woman again whose phone number he has lost at 3 p.m. at Café Sacher on one of the next 365 days.