Graf Filmproduktion GmbH
Alter Platz 28
9020 Klagenfurt am Wörthersee
Carinthia, Austria

Thinking local, highlighting efficiency and saving potentials, proper waste management, rethinking in the multiple film departments as well as active climate-friendly communication and mobility are just a few of our priorities. Many of our team members are already implementing sustainable initiatives in their private lives. We are now up to discuss these experiences together in our professional environment and ready to implement them as corporate standards.
Der Geier
Lukas Geier (Philipp Hochmair), former detective superintendent, has created new identities for many people in his past in order to infiltrate them into dangerous environments or to get them out of them again. Now he has retreated himself to the Austrian Alps to find his life and himself anew. When a dead body is found in a nearby hotel room, a storm brews over his new life. For his mobile phone number has been scrawled on the arm of the corpse in biros. A mystery for inspector Christina Schnürer from Salzburg. For Lukas Geier, a deadly threat.
DER GEIER is a production of Network Movie Film- und Fernsehproduktion GmbH and Graf Filmproduktion GmbH in co-production with ZDF - funded by FISA+, Film in Austria (ABA), Fernsehfonds Austria and Salzburg.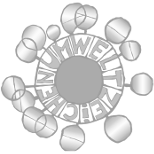 Die Toten vom Bodensee 14 + 15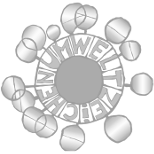 Die Toten vom Bodensee Folge 18-20
Im September 2013 haben wir mit unserem deutschen Koproduzenten Rowboat Film den
ersten Teil von "Die Toten vom Bodensee" in Vorarlberg, Bayern und Wien gedreht.
Nach 10 Jahren freut es uns, dass wir 2023 die Folgen 18, 19 und 20 (eine Jubiläumsfolge)
drehen werden. Die Produzenten-Konstellation ist nach wie vor unverändert, nur ist es
uns über die Jahre hinweg gelungen, die Dreharbeiten fast ausschließlich nach
Vorarlberg zu holen.