Das Rund GmbH
Lindengasse 1/12
1070 Wien
Vienna, Austria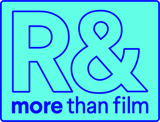 THE RUND
Commercial production
We see ourselves as lateral thinkers, bridge builders and creative institutions. We design our projects fairly and transparently with a high quality & technical claim. Through the cooperation of long-standing experienced producers with young lateral thinkers, we open up new avenues in production and make the unusual possible.
Our motivation has made us the largest employer in the Austrian film industry within a very short time. On more than 600 square meters, we combine commercials, post, online content, and more recently, feature film production. Our strength lies in the passion and experience of our 25 permanent employees.
We, the R & and his team, commit ourselves to the responsible use of the environment. Our actions are characterized by sustainability, transparency and respect. We demand and promote environmentally friendly behavior among our employees as well as with our suppliers, partners and customers.
WE PRODUCE GREEN BECAUSE WE HAVE ONLY ONE PLANET AND NO PLAN B.
#NOPLANB #GREENPRODUCING #LOVEGREEN
And here is the Making Of with lots of information on Austria's first green advertising spot: https://vimeo.com/276836752