Superfilm Filmproduktions GmbH
Zieglergasse 1
1070 Wien
Vienna, Austria

Based in Vienna, SUPERFILM Filmproduktions GmbH was founded in 2006 by John Lueftner and David Schalko and since then has stood for numerous national and international TV productions as well as feature films, predominantly black comedies and satires, which have been awarded numerous national and international prizes.
SUPERFILM is and remains an INDIE and stands for productions with high quality standards, as the company name unmistakably implies.
As a sustainability pioneer in the film industry, SUPERFILM has tested the catalog of criteria for the Austrian Ecolabel for "Green Producing" for feasibility on the basis of the shoot for ORF Landkrimi "Höhenstraße". Thus, it is the first Austrian film to be produced sustainable. Since then, other subsequent productions of the SUPERFILM have been certified with the Austrian Ecolabel. The Late Night Show "WelcomeAustria" is produced CO2-neutral.
Zauberer
Ein Psychiater und seine blinde Freundin, verbunden durch ein dunkles Geheimnis. Eine Schulkrankenschwester, die mit ihrer Kündigung weit mehr verliert, als nur ihre Arbeit. Ihr Bruder, der bereit ist, alles für sie zu tun. Eine verzweifelte Mutter, die sich liebevoll um ihren Sohn im Wachkoma sorgt. Und die bereit ist, Unerhörtes zu versuchen, um ihn wieder zu erreichen. Ein junger Mann, der sich selbst verkauft, weil er sich schon vor Langem verloren hat. Ein Schüler, dessen vermeintlich harmloser Streich all diese Schicksale verknüpft. Und ein Junge, der verschwindet.
Die Leben dieser Personen verknüpfen sich irreversibel in dieser außergewöhnlichen Geschichte, die getrieben ist durch Unschuld, Sehnsucht, magisches Denken und Manipulation.
Zauberer ist ein Thriller. Zauberer ist ein Märchen. Eine berückend-schöne voyeuristische Reise durch vielschichtige emotionale und psychologische Ebenen.
Buch: Sebastian Brauneis, Nicholas Ofczarek, Clemens Setz
Regie: Sebastian Brauneis
Produzenten: John Lueftner, David Schalko
Key Cast: Nicholas Ofczarek, Regina Fritsch, Florian Teichtmeister, Roland Koch, Joel Basman
Eine österreichisch-schweizerische Koproduktion von Superfilm und A Film Company.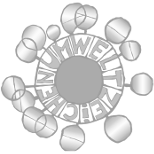 ORF Landkrimi Vorarlberg: Das Schweigen der Esel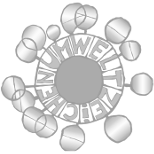 School of Champions
School of Champions, erzählt die Geschichte eines Jahrgangs an der
renommierten österreichischen Ski-Akademie St.Geis. Eine Kaderschmiede von
internationalem Ruf und mit Abgängern die regelmäßig den gesamten
professionellen Ski-Sport dominieren. Doch der Weg bis an die Spitze ist weit
und die meisten der motivierten Anwärter schaffen es nicht die schwierige
Aufnahmeprüfung zu meistern. Von den vielen internationalen Bewerbern werden nur
10 Jungs und Mädchen an der Schule aufgenommen.