ORF Zentrum Wien
Hugo-Portisch-Gasse 1
1136 Wien
Vienna, Austria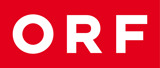 The headquarters of ORF, which is located on the Wiener Küniglberg in the 13th district, is the place where ORF-television is produced predominantly at the moment. In the next years it will be a multimedia location that merges the residual sites in Vienna. As a result of this, ORF creates the best possible organisational, technological and structural framework conditions for a multimedia production of its programmes on the radio and on TV, as well as online for the upcoming decades.
Hypomeeting Götzis 2023
TV-Übertragung des Hypomeeting Götzis am 27./28. Mai 2023. Das zweitägige Leichtathletik-Mehrkampf Event gilt neben Weltmeisterschaften und Olympischen Spielen als das jährliche Highlight der weltbesten Zehnkämpfer und Siebenkämfperinnen. Das Event wird 2023 als Green Event nach dem österreichischen Umweltzeichen zertifiziert und hat ein umfassendes Nachhaltigkeitskonzept erarbeitet (https://www.meeting-goetzis.at/de/577). Der ORF wird die TV-Übertragung nach dem UZ76 Green Producing durchführen.
Nations League 2022 - Österreich-Kroatien
Starmania 2022
Der ORF plant die aktuelle Staffel von Starmania 2022 - Ausstrahlungstermin ab 4.3. - zu zertifizieren.