Terra Mater Studios GmbH
Wambachergasse 2
1130 Wien
Vienna, Austria
As dedicated nature filmmaker Terra Mater Factual Studios are aware of their responsibility to spot a light on fragile parts of the world, to give a voice to threatened species and to make a positive impact on our precious planet. TMFS' credo: We need to be able to learn from the mistakes that were made, for our own sake and that of generations to come.
Terra Mater Factual Studios. Inspired by nature. Caring for nature.
#terramatters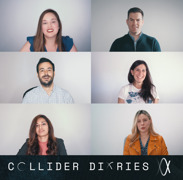 Collider Diaries
Personal vignettes of 5 young scientists from the edges of life and science at CERN. This It was shot nearly complete Remote all over Europe.
Find out more here: https://bit.ly/3ykKuDB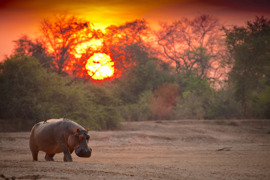 Hippo King
Hippo King – the intimate portrait of a hippo-bull is a visually stunning nature-film, which was produced in cooperation with Skyland Productions, Into Nature Productions, Doclights/NDR Naturfilm and the WNET-Group. The shooting took place in the South Luangwa National Park in Sambia, Africa. Lianne and Will Steenkamp, who did camera and directing, lived in the National Park for more than three years. The postproduction was processed remotely, for that reason travels could be avoided and the finishing took place in Vienna.