Largest exhibition of insect hotels - world record broken in Burgenland
517 Burgenland schoolchildren came together in Lackenbach Castle Park. With 539 self-made insect hotels, they jointly took the world record for "Largest exhibition of insect hotels".
25 school classes tinkered with the insect hotels over the past weeks. On 30 June 2022, the time had come - the hotels were brought together in the Lackenbach Castle Park for the Guinness World Records "Largest Exhibition of Insect Hotels" and the world record was successfully set.
Eva Sinawehl, founder of easy Schulstart, explains how the project came about: "In the context of the Ecolabel, we deal with the topic of biodiversity. That's when the idea came up to organise a world record attempt. This spring we invited schools in Burgenland to build insect hotels and become part of a world record. The teachers were provided with building instructions. At least 501 insect hotels were needed to break the record - we succeeded with 539 hotels."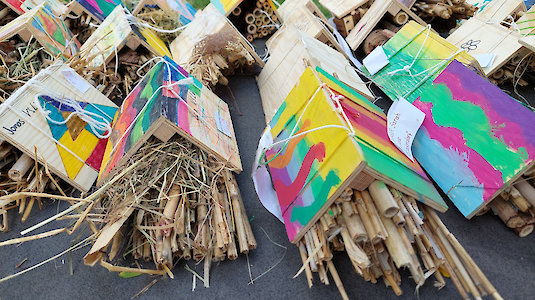 Esterhazy Kids is also delighted about the new Guinness World Record. Nature and the environment have been important topics at Esterhazy for years. As the leading company in Burgenland, the company stands for modern business enterprises that react with foresight for the future generation and work in harmony with nature. Last year, for example, the wild bee hotel was opened at the organic Esterhazy estate in Donnerskirchen, successful cooperations with various environmental and animal protection organisations were carried out and the land was converted to organic farming. The world record attempt by Esterhazy Kids and Eva Sinawehl from easy Schulstart represents a preliminary highlight in the cooperation with schools on the topic of nature and the environment.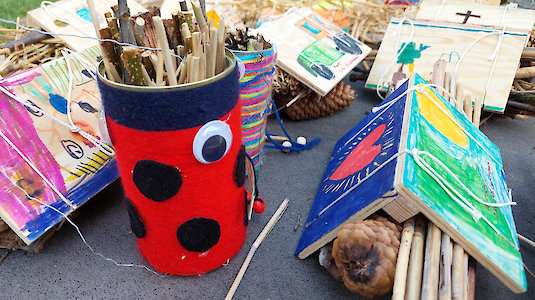 "The fact that it was possible to motivate so many schools to build insect hotels and thus give the beneficial insects back a piece of their habitat is fantastic! Lackenbach Castle with its 22-hectare Renaissance park, including fruit, ornamental and vegetable gardens as well as a dam deer enclosure, is ideally suited for this project. It invites you to marvel at native plants and offers insects an ideal habitat," says Pia Friedrich-Mersich, Head of Esterhazy Kids.
Fun, games and knowledge at the educational experience day
On the occasion of the 20th anniversary of the Austrian Ecolabel for schools, the pupils were able to gather exciting information about insects, bees, biodiversity and the environment at the numerous activity stations.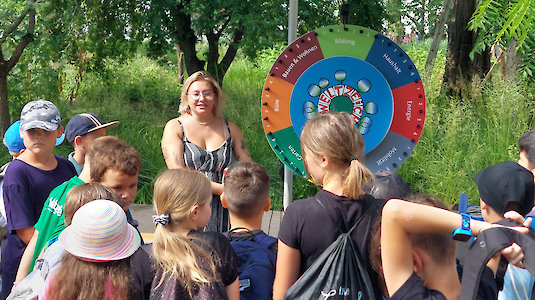 "The Austrian Ecolabel has been helping companies and organisations for over 30 years and schools for 20 years to make their products, services and educational programmes and facilities more environmentally friendly. We are proud of the Ecolabel schools and of the participating pupils who give beneficial insects a home by building insect hotels! Many thanks for the numerous commitments," says Elvira Kreuzpointer from the Ecolabel team.