Privatkindergarten Schmetterling Neustift
Rathstrasse 6-8
1190 Wien
Vienna, Austria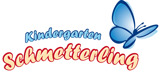 "Life alone is not enough, said the butterfly, sunshine, freedom and a little flower must also be had."
(Hans Christian Andersen, Danish fairy tale poet)
We, at the bilingual private kindergarten Schmetterling want your children to develop in the best possible way. The happiness and well-being of the young people entrusted to us is the benchmark of our daily work. In a climate of trust, openness and joy, we support children in their individual development. An appreciative attitude is particularly important to us.
The children can practice their motor skills in bright and well-equipped group rooms, an extra movement room and in spacious gardens and parks. Our group teachers have a number of additional qualifications, such as Montessori or sensory integration. An experienced speech therapist and occupational therapist are also part of the team. We attach great importance to a healthy and balanced diet. The meals are freshly prepared every day with lots of love.
We offer full-time care in German and English. Internationality and cosmopolitanism are among the principles we are proud of. In our four kindergartens we care for children from over 40 nations.
In a very playful way, loosely based on Friedrich Schiller's "making nature our friend", we teach the responsible use of our earth's resources and the fascinating diversity of nature and landscape in the kindergarten. This creates, as if by itself, a piece of identity with the respective home area as well as with nature itself.
In addition to nature experiences, other key topics such as nutrition and health maintenance, energy conservation, waste avoidance and mobility aspects etc. are also highlighted. Within the framework of the Environment Week and, of course, in everyday kindergarten life, we want to create awareness for sustainable development through a wide range of activities.