Retter GmbH
Winzendorf 144
8225 Pöllau
Styria, Austria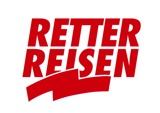 As a family-run business, we focus on innovation and sustainability. Retter Reisen uses its possibilities to participate in a meaningful tourism development. The bus is the most environmentally friendly means of transport for travels - we want to prove this with our attractive offers.

As a regional company, we have our roots in the Pöllauer Tal Nature Park. We started here more than 30 years ago. Suggestions from our regular customers, further developments and intensive detail work result in interesting travel innovations.

Our employees love traveling - they all come from the region and have been working for Retter Reisen for years - ask for their travel tips!