Traisner Hütte
Hinteralm 1
3180 Lilienfeld
Lower Austria, Austria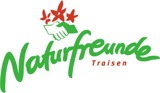 The Traisner hut is located in the Gutenstein Alps and is the highest point of Lilienfeld (1313 above sea level). The hut is well-known and popular because of its 360 ° panoramic view.
For overnight stays the hut offers five 2-bed rooms, 35 storage places, 4 storage places in the winter room and 5 beds privately available.
The hut does not have any drinking water, so it was necessary to install a UV sterilization system for the treatment of rainwater.
The Traisnerhütte is opened all year round:
From November to April, every Monday and Tuesday closed
from May to Octoiber is only Monday rest day.
In the last two weeks of July, the hut is closed due to private holidays.