RITA bringt´s
Schleifmühlgasse 9/10
1040 Wien
Vienna, Austria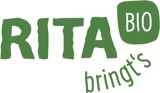 We are Viennas delivery service and catering company for organic, vegetarian food, delivered by cargo bike.
You can order your lunch online, latest until 4pm on the previous day, or for the whole week in advance: www.ritabringts.at
We offer caterings for any occasion, from 10 to 1000 guests, from breakfast to an evening reception with wines and our own service staff - we like to fulfil all of your wishes.
We are cooking freshly every day, choosing regional and saisonal 100% organic products and using traditional and innovative recipes, based on a healthy, colorul veggie-diet.
In our menu, we pay attention to offer diverse and wholefood meals, we prepare them gently and, particularly, with passion. Best quality, best taste – these are our premises. We do only cook and deliver what we ourselves like to eat. Ingredients and recipes do reach us only after a long quality check. We focus on hand craft and truthful products from farmers whom we know and trust.
We do consider a vegan lifestyle, allergies and intolerances as best as possible.
In all of our felds of action, we are mindful to avoid unnecessary waste. With you ordering in advance, we can make sure that we do not cook to much, prevent overproduction and food waste.
To keep our carbon footprint as small as possible, we use only cargo bikes for our deliveries and are happy about our sportive delivery team.