Climate-friendly travel - how can tourism destinations become climate-friendly?
Environmentally friendly arrival and departure and mobility in the tourism regions are the focus of the tourism experts from all over Austria.
An overview of the mobility offer
It is important for a sustainable tourism destination to have an overall picture of where guests and locals most often want to go and to adapt the existing offer accordingly.
Information and promotion of sustainable mobility offers
However, bus and train services are by no means the end of the story. Potential guests, visitors, customers and employees must also be informed directly and in a way that is easy to understand. It should not be the case that staff at the reception cannot provide information about the possibilities of using bus and train.
The accessibility of the most important sights and tourist hotspots in the region by public transport or, if necessary, alternatives for guests without a private car should be communicated as a matter of priority.
Particularly committed destinations often offer special tourist mobility services to compensate for existing gaps in public transport. This ranges from own mobility centres with local contact persons to individual mobility apps for tourist businesses and cooperation with railways & public transport, cable cars, tourist businesses, private shuttle & taxi providers to e-mobile sharing offers (e-scooters, e-motorbikes, e-cars...).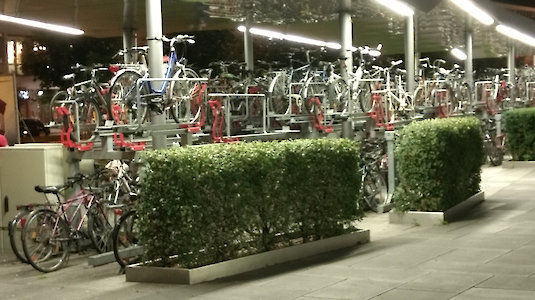 Mobility measures: Arrival
In order to motivate guests and visitors to travel in an environmentally friendly way, it is important for tourist destinations to communicate these options prominently. We are all familiar with the typical traffic spider on the homepages of hotels and destinations, which often only takes into account travel by car or even plane. Yet it is often not that difficult to get to your destination without a car.
Particularly committed destinations and hotels offer not only information but also special train or bike offers, their own mobility apps, mobility cards, incentive systems (e.g. "collect miles") or price advantages or included offers / pick-up service for the "last mile", train station shuttle to the hotel, luggage transport or combined tickets (e.g. train and entrance) for day guests.
Information on the charging station network for recharging batteries for e-vehicles or CO2 footprint calculations for the journey and compensation options for the arrival / departure also motivate climate-friendly travel.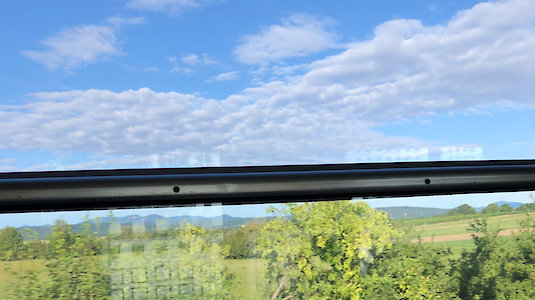 Special mobility measures in the destination
Sometimes it is also the many small measures that make it more pleasant for guests and locals to travel in a climate-friendly way at their holiday destination or place of residence.
This ranges from the expansion of walking and cycling paths within and between the villages and an attractive and user-friendly bus stop design (e.g. with digital live information / coupling of electricity/WLAN, electronic timetable information, roofing,...) to the offer of tickets and combined tickets/guest cards and the hourly frequency of public transport, which simplifies planning.
In the case of events, it is particularly important that the start and end times are fixed in consideration of the public transport timetables.
The offer of skiing and hiking buses is being expanded more and more in many regions, in order to reduce the compulsion to use one's own car.
Other environmentally friendly means of transport such as electric cars, bicycle taxis or horse-drawn sleighs can round off the sustainable mobility offer.
Already when planning walking and cycling routes, it is important to consider the good accessibility and e.g. rental offers for bicycles, combination of rental and public transport, simple possibility to take bicycles with you on public transport or parking space management.
In order to relieve the many individual journeys, the offer of group journeys or rides can also be considered.