Siemens Fonds Invest GmbH
Otto-Hahn-Ring 6
81739 München
Germany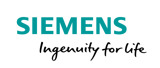 Siemens Fonds Invest GmbH is part of the long tradition of company old age benefits at Siemens and is today one of the leading asset managers for occupational retirement funds in Germany. Since 1999, we also offer private investors the opportunity to invest in our investment funds.
We are a provider of high quality asset management and excellent service solutions.
In addition to Siemens AG and affiliated companies, well-known companies, insurance companies, banks, foundations and private investors are also among our customers.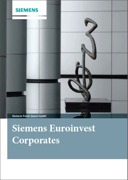 Siemens Euroinvest Corporates
ISIN: DE000A0MYQX1
Der Fonds:
Der Siemens Euroinvest Corporates ist ein aktiv gemanagter, mehrfach prämierter und Nachhaltigkeitsgrundsätzen verpflichteter Publikums-Fonds, der in auf Euro lautende Unternehmensanleihen investiert, die ein Investment-Grade-Rating aufweisen. Proprietärer Selektionsprozess:
Die Auswahl der Unternehmensanleihen erfolgt entsprechend einem in-house entwickelten Selektionsmodell. Dieses Modell schätzt auf Basis von fundamentalen Unternehmensmerkmalen und dem Risiko des jeweiligen Wertpapiers einen fairen Wert der Anleihe, welcher mit dem Marktpreis verglichen wird. Nachhaltigkeit:
Nachhaltigkeitsaspekte finden im Investmentprozess an zwei Stellen Berücksichtigung:
Zum einen erfolgt eine Filterung des Investment-Universums, so daß nicht nachhaltige Firmen ex-ante von der Selektion ausgeschlossen werden. Diese Filterung unterliegt strengen Kriterien, so daß der Fonds für viele Anleger sehr attraktiv ist, die auf Nachhaltigkeit bedacht sind und bestimmte Nachhaltigkeitsauflagen erfüllen wollen.
Zum anderen fließen bezüglich der nicht ausgeschlossenen Firmen neben den traditionellen Finanzkennzahlen auch Nachhaltigkeitsmerkmale in die Ermittlung des fairen Anleihewertes mit ein. Hierdurch werden langfristige, nachhaltige Werttreiber identifiziert, die allein auf Basis von Finanzkennzahlen nicht so leicht erkannt werden könnten.