Sycomore Asset Management
14, avenue Hoche
75008 Paris
France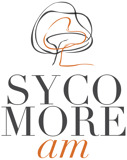 Sycomore Asset Management was founded in 2001 and is an independent French fund boutique with 7.2 billion euros assets under management and head office in Paris. The fund range focuses on the four strategies of European equities, absolute return, Eurozone corporate bonds and asset allocation. Since 2008, the specialist for European securities has been consistently awarded the "High Standard" rating by the rating agency Fitch. Sycomore AM is majority owned by the 4 founding partners and has 57 employees, including 18 portfolio managers and analysts. Currently, nine Sycomore AM funds are registered in Germany.
Sycomore Sélection Crédit
ISIN: FR0011288489 (I), FR0011288505 (ID), FR0011288513 (R), FR0011288539 (X)
Der Fonds investiert in die Anleihen europäischer Unternehmen und unterliegt dabei keinen Einschränkungen in Bezug auf das Rating oder die Kapitalisierungsgröße. Die Titelauswahl erfolgt anhand einer internen Analyse des Anlageuniversums nach ESG-Kriterien. Der Fonds berücksichtigt insbesondere nicht-finanzielle Unternehmen.
Factsheet zu Sycomore Sélection Crédit:de.sycomore-am.com/Funds/Sycomore-Selection-Credit#Part-I
Sycomore Sélection Responsable
ISIN: FR0010971705 (I), FR0012719524 (ID), FR0013076542 (A), FR0011169341 (R), FR0010971721 (RP)