KEPLER-Fonds Kapitalanlagegesellschaft mbH
Europaplatz 1a
4020 Linz
Upper Austria, Austria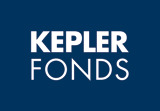 The KEPLER-FONDS Kapitalanlagegesellschaft m.b.H. based in Linz is a subsidiary of Raiffeisenlandesbank Oberösterreich (main shareholder with 64 percent of the shares). Other shareholders are Hypo Oberösterreich and Oberösterreichische Versicherung. KEPLER was founded in 1998. With more than € 15 billion in funds, we are currently among the top 5 of the 24 Austrian capital investment companies.
KEPLER is a pioneer in the Austrian market for ethically sustainable investments:
The ethical preselection for the sustainable products offered, is carried out in cooperation with oekom research AG, an independent research company with many years of expertise in this segment.