Walstead Let's Print Holding AG
Bickfordstraße 21
7201 Neudörfl
Burgenland, Austria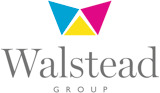 Let's create a great world. WALSTEAD LEYKAM - LET'S PRINT.
LEYKAM Let's Print, based in Neudörfl, with its 800 employees and a turnover of more than 250 million euros, is one of the most powerful printing companies in Europe.
The focus of the service offering is on web offset printing with production sites in Austria, Slovenia and the Czech Republic. The state-of-the-art machinery includes 21 web offset presses and enables the efficient production of magazines, catalogs and brochures of outstanding quality.
In addition to constant technological progress, the company is characterized by particularly environmentally friendly production.
periodisch erscheinende Druckerzeugnisse