E. MAYR Reinigungstechnik Ges.m.b.H.
Ortsstraße 285
2331 Vösendorf
Lower Austria, Austria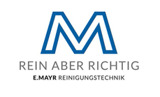 A clean environment is deeply rooted in our understanding and approach. That's why E.MAYR has developed an ecological cleaning agent line. LiGreen is environmentally friendly and was specially developed for daily maintenance cleaning. Suitable for all objects and facilities. 95% biodegradable.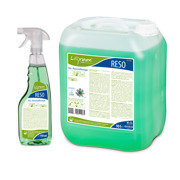 LiGreen RESO
Konzentrierter, gebrauchsfertiger Reiniger für Glas- und Kunststoffflächen.
Schnelle und einfache Entfernung von Fett- und Nikotinrückständen, Fingerabdrücken, Bleistift und hartnäckigen Verschmutzungen. Reinigt und verleiht allen Glas- und harten Oberflächen Glanz. Trocknet schnell und streifenfrei, hinterlässt keine Rückstände und reduziert die Wiederanschmutzung. Hautschonend und pH-neutral.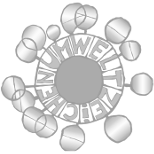 LiGreen Glasreiniger kristallklar