ECC Cleaning & Care GmbH
Kreuzberger Ring 7a
65205 Wiesbaden
Germany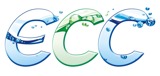 About us
We are a committed company of the Werner und Mertz Group based in Rhine-Hesse. At our production sites located in both Germany and Austria, we produce products primarily for European drugstores, supermarkets and discounters and develop concepts for branded consumer goods companies. All our articles are produced subject to the strict regulations in diverse tested quality standards.
Sustainability
We take our responsibility for the users of our products very seriously and carefully select the raw materials that go into our production.Over the years this awareness of resource conservation has increasingly spread in Production and other areas. Systematic environmental management ensures transparency and leads to success.
We monitor quality with IFS HPC, energy use with our DIN EN ISO 14001 and EMAS-compliant Environmental Management Systems in Mainz and in Hallein (Austria). The data show us where we have made progress and where we have to do more in resource conservation.